Cornerstone Defense LLC Names Holly Hidalgo as Senior Vice President of Business Development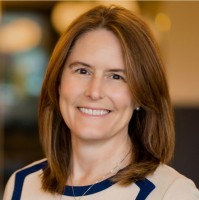 Hanover, Maryland, November 10th, 2021
Cornerstone Defense LLC has named Ms. Holly Hidalgo Vice President of Business Development and Growth.
Regarding this opportunity, Hidalgo commented, "I'm very excited to work with Cornerstone's team to continue the exponential growth the company has recently experienced. Cornerstone is in an exciting stage of transforming from providing high end professional services to large defense integrators into a broader solutions provider for the Department of Defense. Cornerstone has a strong balance sheet and a willingness to invest in innovative opportunities. I'm excited to be part of the growth engine of this dynamic company."
Chris Goodrich, Chief Executive Officer of Cornerstone Defense, expressed "Holly brings a significant history of capture and business development experience to our growing team. Her experience will help drive Cornerstone's current and future strategy related to customer and financial growth, in this highly competitive market. Her desire to compete and win will drive Cornerstone to higher growth rates and new and emerging technical solutions. It is a privilege to have her on our team."
Holly previously served as Program Manager and held VP roles at SAIC and IP Network Solutions and was recently part of Fortune 500 company innovative proposal center supporting global Pub Sec clients.
Holly holds Master's Degrees in Business Administration and Cloud Computing Architecture and professional certifications in ITIL and APMP Foundations.