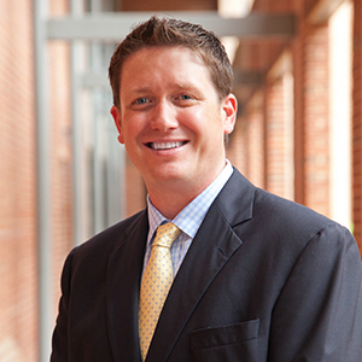 Meet Cornerstone Defense's Chief Delivery Officer, Reilly Leonard. Reilly has been with Cornerstone Defense for 7 years, almost as long as the company has been in operation! He is an integral part of our day-to-day operations at Cornerstone, and an essential part of the management and development of our Recruiting sector.
Reilly's passion for this industry lies in Recruiting, but his journey to the Recruiting industry was not exactly intended. Starting at the University of Connecticut as an Engineering Major, and then quickly switching to become a Business Major, Reilly ended up finishing school with a degree in Sociology. A school counselor pointed out that based on having a passion for helping people and wanting work that was social-oriented and not always confined to a desk, Reilly would be a great fit for work in Sales.
Reilly spent several years in a traditional Sales role before switching over to the world of Recruiting. He started off supporting a defense contracting company as a Recruiter, but quickly moved into a hybrid producer/manager role. From there, Reilly worked his way up and held several Recruiting Management/Director positions at various companies before joining Cornerstone Defense. When Reilly joined Cornerstone, he applied his years of industry experience to build and shape Cornerstone's delivery team. The move to Management from Recruiting was driven by Reilly's desire to help further others in their careers, which he feels is the most rewarding part of his job. With his promotion to Chief Delivery Officer in 2021, Reilly now oversees Operations and all revenue producing programs that Cornerstone supports.
With Reilly's varied and extensive experience in this industry, he brings great insight to Cornerstone's big-picture projects, working tirelessly to ensure Cornerstone Defense sets themselves apart from other Government Contractors. When asked during his Executive Spotlight Interview, "What makes Cornerstone different from our competitors?" Reilly said: "We try to do what everyone else does, just in a mirror image kind of way. You always hear, 'make the customer happy, keep the customer happy,' which is imperative, of course. But we try to keep the focus on our employees, our people. We try to make sure our employees experience an individualized and personalized recruitment process, because no two engineers are the same. And once on board, realizing that not all positions and programs are a perfect fit, we continually look for better roles for our current employees, knowing that if we keep our people happy, we keep the customer happy. By giving our employees ample training and education support, access to great benefits, and an overall embracing company culture, we are making Cornerstone Defense the employer of choice!"
Reilly's go-to motto in the workplace? "It has to make sense!" We totally agree, and we believe Reilly is one of the best professionals out there to help 'make sense' of our Operations at Cornerstone. Whether he is refining processes, motivating our recruiting team, or determining the next way we can expand and grow, we couldn't do it without you Reilly – thanks for all you do for our team!